Introduction to Brookwood Cemetery 1


An Introduction to Brookwood Cemetery
by John M Clarke, Mary Lucas & Arthur Storie
Published by the Brookwood Cemetery Society, April 1992
Paperback, with 40 pages, and 34 illustrations in colour
Price: £5.00
No ISBN
Note: Although out of print for many years. I have strictly limited stocks of this edition. If you are interested please contact me direct.
Supplies were exhausted by 1991 and a new second edition was published in 1992.
This was the original version of An Introduction to Brookwood Cemetery. It was published for Easter 1992, when the Brookwood Cemetery Society was launched during Iain Wakeford's "Woking History Festival" for that year.
This first edition covered 62 graves or sections of interest within the cemetery. The centre pages included a map of the cemetery which allows you to identify the numbered items within the text.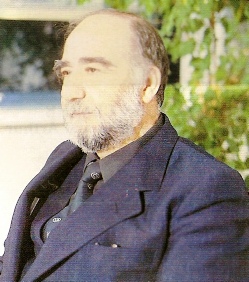 Like the other booklets on Brookwood, the Introduction to Brookwood Cemetery was printed on high quality art paper throughout.
The costs of printing were largely sponsored by the late Ramadan Guney, owner of Brookwood Cemetery from 1985-2006. Mr Guney contributed a foreword to this edition of the guide.
This photograph of Ramadan Guney was taken by Mary Lucas, to accompany Mr Guney's foreword to this introductory guide to the cemetery.