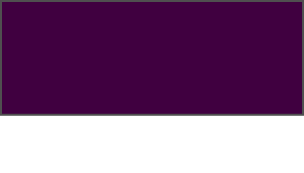 © John Clarke 2014-2021, All Rights Reserved
Historian of Brookwood Cemetery

Forthcoming Publications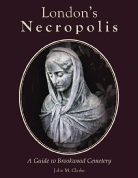 The second edition of London's Necropolis is now available.
The new edition is published by Stenlake Publishing and you can order a copy here (post free to UK addresses).
You can read more on this new edition here, and you can read some reviews here.
I am also working on a booklet on
First World War Dead
for the Friends of West Norwood Cemetery.
Recent Lectures
"The History & Development of Brookwood Cemetery" 23rd January 2021, a one-day webinar organised by the Woking Asian Business Forum on cemetery research, forming part of the Lottery-funded project The living and the dead: Exploring minority burial grounds in Brookwood Cemetery, Surrey.
For further information on lectures I have undertaken in 2019 and before, please follow this link.
Current Research
First World War Dead in West Norwood Cemetery (currently 600 names and more to come)
West Norwood Conservation Area
More on the Brookwood Cemetery railway (for a new edition)
Pauper Burials at Brookwood Cemetery
Hello, and welcome to my website
I'm a freelance w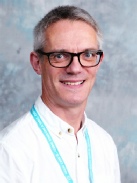 riter, administrator and former medical librarian based in London.
My writing and research has mainly focused on Brookwood Cemetery and West Norwood Cemetery, but I have also written on various railway-related subjects.
Over the years I have presented many lectures on Brookwood Cemetery and its railway funeral service. If you are interested in booking me for a local (or national) group then please feel free to contact me via the contact page on this website or email me at info at john-clarke dot co dot uk.
I have also authored some websites which explore the rich content of some of the part-works issued by the in the mid to late 1930s. These cover railways, ships and engineering subjects.
Information about all of these areas are incorporated into my website.
Latest News: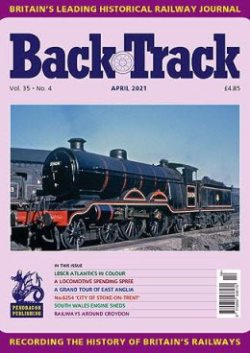 My article on corpse vans has recently been published in the April 2021 issue of Backtrack.
The article describes and illustrates a number of hearse vans used on Britain's railway system.
Further Restoration Work on the Columbarium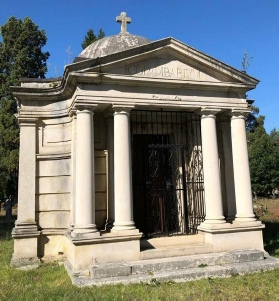 Woking Borough Council has announced that Brookwood Cemetery has received a grant from the government's £1.57 billion Culture Recovery Fund to help meet the cost of ongoing repairs during the Coronavirus pandemic.
The fund - administered by Historic England - has been made available to protect the country's 'at risk' heritage sites while also supporting the highly skilled businesses that form a key part of the heritage sector.
Brookwood Cemetery has received £25,000 (the maximum grant) towards the ongoing restoration of the Columbarium. The full press release can be read here and you can read more on the restoration project here.
However it is disappointing that the Council alleges the Columbarium was "blocked up and closed off to the public" and fails to acknowledge the emergency restoration work to the roof undertaken by The Brookwood Cemetery Society in 2009. This was undertaken in collaboration with former owners of the cemetery who arranged the first of several security gates to be installed at the entrance, thus revealing the doorway for the first time in many years. These gates are still in place at the entrance. Further details of the Society's restoration project can be read here.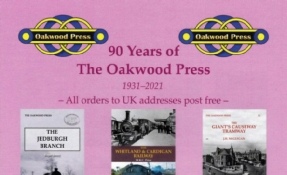 Oakwood Press is celebrating an astonishing 90 years of specialist transport publishing. It remains the oldest publisher of its type still in business.
My first book was published by Roger Kidner, Oakwood's founder and owner, just before he retired in 1984. The firm was sold to Jane Kennedy (ex-OPC) and she remained in charge until 2016 when Stenlake Publishing took charge.
I am fortunate indeed to have worked with all three owners. Happy 90th!
You can read more news here.