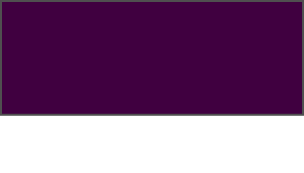 © John Clarke 2014-2021, All Rights Reserved
Historian of Brookwood Cemetery

New & Forthcoming Publications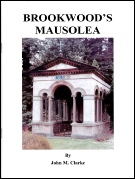 My new booklet on Brookwood's Mausolea is now available.
Further details are posted here.
I am also working on a booklet on
First World War Dead
for the Friends of West Norwood Cemetery. This project has been delayed due to restrictions caused by the Covid pandemic.
Forthcoming & Recent Lectures
Tuesday 7th September at 7:30pm - "The Brookwood Necropolis Railway" (Lambeth Heritage event) for the Streatham Society meeting at St Leonard's Church, Streatham High Road, SW16 1HS. Event Free and booking not required. Open to members and non-members. Refreshments available.
Saturday 13th November at 2.30pm – "Norwood: The Great War" (with Peter Hodgkinson) for the Friends of West Norwood Cemetery meeting at the Old Library, 14-16 Knights Hill, SE27. The centenary of the Great War and its aftermath prompted much research and thought. To attempt to assess its impact on Norwood, John and Peter have been documenting monuments in the cemetery that commemorate those who either died as a result of the conflict, or otherwise contributed to the war effort.
"The History & Development of Brookwood Cemetery" 23rd January 2021, a one-day webinar organised by the Woking Asian Business Forum on cemetery research, forming part of the Lottery-funded project The living and the dead: Exploring minority burial grounds in Brookwood Cemetery, Surrey.
For further information on lectures I have undertaken in 2019 and before, please follow this link.
Current Research
First World War Dead in West Norwood Cemetery (currently 600 names and more to come)
West Norwood Conservation Area
More on the Brookwood Cemetery railway (for a new edition)
Pauper Burials at Brookwood Cemetery
Hello, and welcome to my website
I'm a freelance w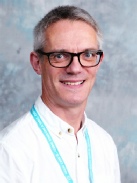 riter, administrator and former medical librarian based in London.
My writing and research has mainly focused on Brookwood Cemetery and West Norwood Cemetery, but I have also written on various railway-related subjects.
Over the years I have presented many lectures on Brookwood Cemetery and its railway funeral service. If you are interested in booking me for a local (or national) group then please feel free to contact me via the contact page on this website or email me at info at john-clarke dot co dot uk.
I have also authored some websites which explore the rich content of some of the part-works issued by the in the mid to late 1930s. These cover railways, ships and engineering subjects.
Information about all of these areas are incorporated into my website.
Latest News:
London Cemeteries in Old Photographs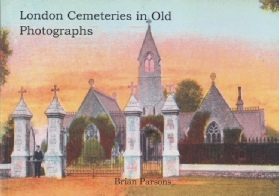 Just published (May 2021)
by Brian Parsons
Price £12 (paperback), including UK postage
94pp. with nearly 190 illustrations
Only available via www.brianparsons.org.uk
You can read my book review here.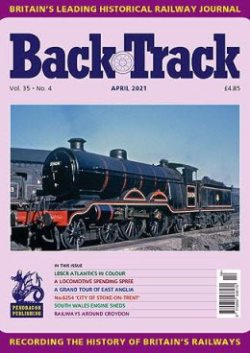 My article on corpse vans has recently been published in the April 2021 issue of Backtrack.
The article describes and illustrates a number of hearse vans used on Britain's railway system.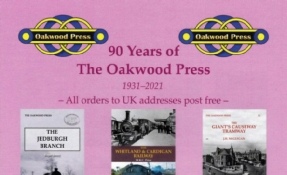 Oakwood Press is celebrating an astonishing 90 years of specialist transport publishing. It remains the oldest publisher of its type still in business.
My first book was published by Roger Kidner, Oakwood's founder and owner, just before he retired in 1984. The firm was sold to Jane Kennedy (ex-OPC) and she remained in charge until 2016 when Stenlake Publishing took charge.
I am fortunate indeed to have worked with all three owners. Happy 90th!
St Magnus the Martyr Memorial Restored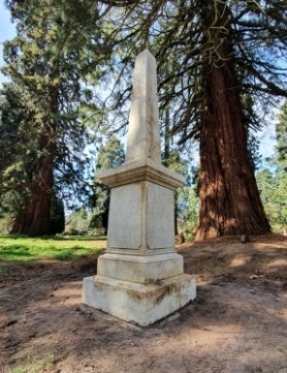 It is good to see the fully repaired and restored monument over the St Magnus the Martyr plot at Brookwood. The human remains were removed on sanitary grounds to Brookwood in 1893-94.
All credit to the church and Skillingtons for undertaking this work.
The photograph is courtesy of Michael Cooper, Parish Clerk.
80th Anniversary of the Destruction of the Necropolis Private Station
80 years ago tonight (16-17 April 1941) the private terminus of the London Necropolis Company was largely destroyed by enemy action. This marked the end of the Necropolis Train which for nearly 90 years had operated funeral trains to Brookwood Cemetery. You can read more on the destruction of the station here.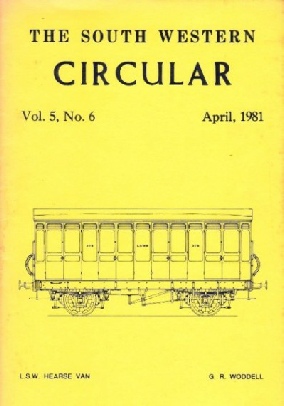 40 years ago (April 1981) my first substantial article on this railway funeral service appeared in the pages of "The South Western Circular", starting with the sentence, "1981 marks the fortieth anniversary of the cessation of traffic on the Necropolis branch."
The article in "The South Western Circular" was followed by my dissertation on the origins of Brookwood Cemetery (1982) and the first edition of what has become the standard history of this unique railway service (1983).
You can read more news here.