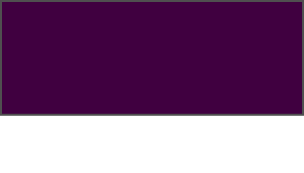 © John Clarke 2014-2020, All Right Reserved
Historian of Brookwood Cemetery

Forthcoming Publications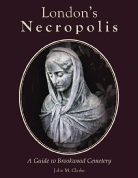 The second edition of London's Necropolis is now available.
The new edition is published by Stenlake Publishing and you can order a copy here (post free to UK addresses).
You can read more on this new edition here, and you can read some reviews here.
I am also working on a booklet on
First World War Dead
for the Friends of West Norwood Cemetery.
Forthcoming Lectures
(Postponed) "Researching the First World War dead at West Norwood Cemetery" West Middlesex Family History Society at 8pm
(Postponed) "The Brookwood Necropolis Railway", Frederick Paine, Kingston at 7pm
(Postponed) "The Brookwood Necropolis Railway", Westminster City Archives at 6pm
(Postponed) 21 August 2020, "The Brookwood Necropolis Railway", Gosport Railway Society at 7.30pm
(Postponed) 21 September 2020, "The Brookwood Necropolis Railway", The Streatham Society at 8pm
For further information on lectures I have undertaken in 2019 and before, please follow this link.
Current Research
First World War Dead in West Norwood Cemetery (currently 600 names and more to come)
West Norwood Conservation Area
More on the Brookwood Cemetery railway (for a new edition)
Pauper Burials at Brookwood Cemetery
Hello, and welcome to my website
I'm a freelance w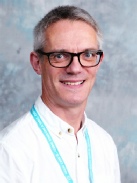 riter, administrator and former medical librarian based in London.
My writing and research has mainly focused on Brookwood Cemetery and West Norwood Cemetery, but I have also written on various railway-related subjects.
Over the years I have presented many lectures on Brookwood Cemetery and its railway funeral service. If you are interested in booking me for a local (or national) group then please feel free to contact me via the contact page on this website or email me at info at john-clarke dot co dot uk.
I have also authored some websites which explore the rich content of some of the part-works issued by the in the mid to late 1930s. These cover railways, ships and engineering subjects.
Information about all of these areas are incorporated into my website.
Latest News:
Researching Cemeteries: exploring a shared and living heritage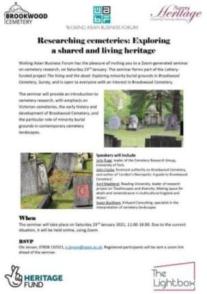 Woking Asian Business Forum has arranged a Zoom-generated seminar on cemetery research, on Saturday 23rd January 2021. The seminar forms part of the Lottery-funded project The living and the dead: Exploring minority burial grounds in Brookwood Cemetery, Surrey, and is open to everyone with an interest in Brookwood Cemetery.
The seminar will provide an introduction to cemetery research, with emphasis on Victorian cemeteries, the early history and development of Brookwood Cemetery, and the particular role of minority burial grounds in contemporary cemetery landscapes.
Speakers will include
Julie Rugg, leader of the Cemetery Research Group, University of York.
John Clarke, foremost authority on Brookwood Cemetery, and author of 'London's Necropolis: A guide to Brookwood Cemetery'.
Avril Madderel, Reading University, leader of research project on 'Deathscapes and diversity: Making space for death and remembrance in multicultural England and Wales'.
Susan Buckham, Kirkyard Consulting, specialist in the interpretation of cemetery landscapes
When
The seminar will take place on Saturday 23rd January 2021, 11:00-16:00. Due to the current Covid situation, it will be held online, using Zoom.
RSVP
Ole Jensen, 07838 132521, o.jensen at open.ac.uk Registered participants will be sent a zoom link ahead of the seminar.
West Norwood Conservation Area Character Appraisal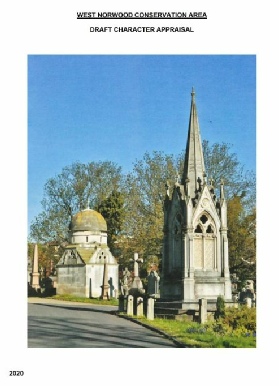 Over 3 years ago I was commissioned by Lambeth Council to draft a Character Appraisal for the West Norwood Conservation Area. Much of this is occupied by the historic Grade II* listed West Norwood Cemetery, of which I am a Trustee. My report was submitted in March 2017, to a very tight deadline.
Unexpectedly, Lambeth has now published this document as part of its public consultation, which closes on 11 January 2021. One of the most important sections in the report is Appendix 2 which lists all the noteworthy persons whose memorials have been lost since Lambeth took over management of the cemetery in the 1960s, a useful reminder that local authority management of historic cemeteries is not necessarily a good thing.
You can read more news here.